Willkommen in der Gemeinschaft von Unternehmen und Schulen, die ihren Stakeholdern zuhören und sich um sie kümmern.
23 876 578 ESG-Bewertungen, 100% zertifiziert
Sind Sie ein Unternehmen? Entdecken Sie unser Angebot.
Sammlung von Meinungen
ChooseMyCompany passt sich Ihren Besonderheiten an, um die Motivation und das Engagement Ihrer Mitarbeiter und Praktikanten sowie die Zufriedenheit Ihrer Bewerber zu erfassen.
Analysen und Benchmarks
Entschlüsseln Sie Ihre Daten selbstständig mithilfe unserer dedizierten und sicheren SaaS-Tools. Vergleichen Sie Ihre Ergebnisse mit Tausenden von Unternehmen und nutzen Sie die umfangreichen Benchmarks von ChooseMyCompany.
Verbreitung von zertifizierten Stellungnahmen
Entwickeln Sie Ihre Attraktivität auf zuverlässige und authentische Weise: medienwirksame Labels, Scores, Testimonials, Daten...
Anonymität und DSGVO
ChooseMyCompany erfüllt die Auflagen der DSGVO sowohl hinsichtlich der Architektur als auch der Verarbeitung personenbezogener Daten.
Rankings
Discover the rankings of companies and schools that take care of their stakeholders.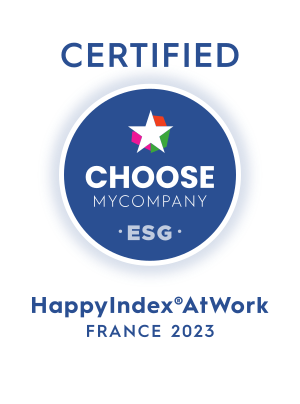 RANKINGS HAPPYINDEX®ATWORK
more than 1000 Angestellten
See all the Employees' Ranking &nbsp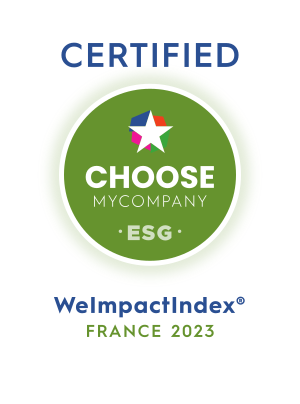 RANKINGS WEIMPACTINDEX®
more than 100 Angestellten
See all the Employees' Ranking &nbsp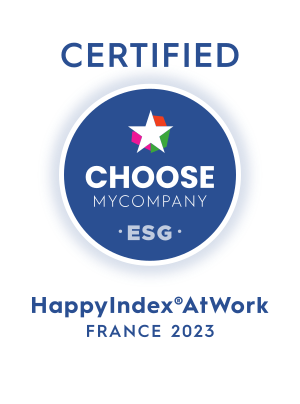 RANKINGS HAPPYINDEX®ATWORK
more than 1000 Angestellten
See all the Employees' Ranking &nbsp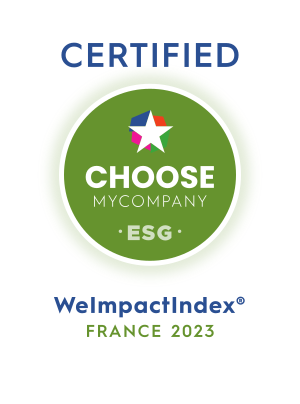 RANKINGS WEIMPACTINDEX®
more than 100 Angestellten
See all the Employees' Ranking &nbsp
in partnership with